Click Here to Visit David on Facebook
ALL DAVIDS CD'S ON SALE $5.00 EACH
TO WATCH DAVID CLINE'S VIDEO'S GO TO THE LINKS PAGE AND CLICK ON THE VIDEO OF YOUR CHOICE. FEATURING THE TEXAS HOLD EM DREAM MACHINE "BIG SLICK" VIDEO.  
(WHILE WATCHING DAVIDS VIDEO'S BE SURE TO CLICK ON THE PAUSE BUTTON ON THE PLAYER AT BOTTOM OF PAGE)
 
Big Slick Takes On Some NEW Features and Some New Colors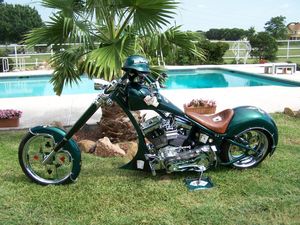 Texas Hold'em Dream Machine " Big Slick " Playing cards are now available . "Click on Cards below for more Info".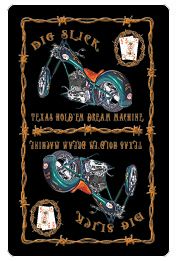 Big Slick takes 1st place & Best Of Show at the 2010 Cowboy & Chrome Car & Bike show during the Real Texas Music Festival held at the Mesquite Rodeo grounds .

Would you like to have " Big Slick " displayed as an attraction at your next big Special Event , Grand Opening or Texas Hold'em Poker Event ? Contact David for availability & pricing . David Cline's, BIG SLICK Texas Hold'em Dream Machine
WELCOME TO DAVID CLINE COUNTRY 
In 1995 when I wrote my first song as tribute to my Mom titled
 " Heart And Soul " that's what started my songwriting and singing
career . At my age , I never one time thought I would have gotten
this far in the music business. Not that I'm a super star or anything
close , but this has turned into one of the most self gratifying projects
I've ever done. Who would have ever thought that I would have
seven country CDs and one Gospel CD . I'm so proud of all of the
songwriting and performance awards that I've received over the
years. I can't thank all of the DJs around the world enough for all
of the airplay of my original songs and the covers. I'm so blessed
to have a wife, family and friends that offer so much support for me
to go for it. So ya'll come on in , make yourself at home and look
around. God Bless and thank you for your time, David & Becky Cline

Something different from David Cline, "BIG SLICK" is finally here along with Davids new CD Album called "BIG SLICK".
 

David is an extreme fan of the poker game " Texas Hold'em " He's written some new songs for his next CD titled " BIG SLICK " But wait until you see what he has built to promote his new CD. You talk about an awesome promotional tool !!! Some friends of mine at https://www.kerrdogkustom.com/ , Bobby & Cody Kerr has fulfilled a crazy country boys bright idea about creating a custom chopper after seeing a bike they had built called " Rodeo " Introducing : The Texas Holdem Dream Machine, " BIG SLICK " . It has custom made wheels with the Big Slick design (AK) of each suite in 4 positions around the inside of the wheels . A Big Slick design in LED lights on both sides of the spoiler in front of the engine. The tail light is flush with the back fender in a Dead Man's Hand design in LED lights. It's poker table green. The air fins of the engine are diamond cut and powder coated to match the bike. Chrome custom made Barb-wire around the edges of the fenders as a border. A Royal Straight Flush on each side of the fuel tank, autographed by world champion poker players. A hand tooled leather seat. Parts of the engine , transmission , head light and other chrome parts are engraved with barb-wire and card suite designs. There's very little exposed cables anywhere. All cables and wires are run thru the handlebars and frame . All gauges are in the twin mirrors with LED lighting. The original song titles are: Darned Ole Casino's Friday Night Poker Game Big Slick Texas Hold'em Brand New Friends Texas Hold'em Championship Bracelet I'm All In Bad Beat Blues Lady Luck That Almighty River My son Mr. Bryan Cline and I have recorded as duets, " The Gambler " & " Ace In The Hole ". Even though it has nothing to do with gambling I have recorded " All The King Georges " as a bonus song for the fans of traditional country music. The Texas Hold'em Dream Machine " BIG SLICK " will be shown from time to time with the custom bike " Rodeo " also built by Kerr Dog Kustoms of Hico Texas ( Bobby & Cody Kerr ) . Visit their site www.kerrdogkustom.com to see what an awesome bike these cowboys can build also shown above.